KÄRCHER WINDOW VACS.
Join the millions of households already enjoying streak-free windows and discover how your Window Vac can be used all through the home.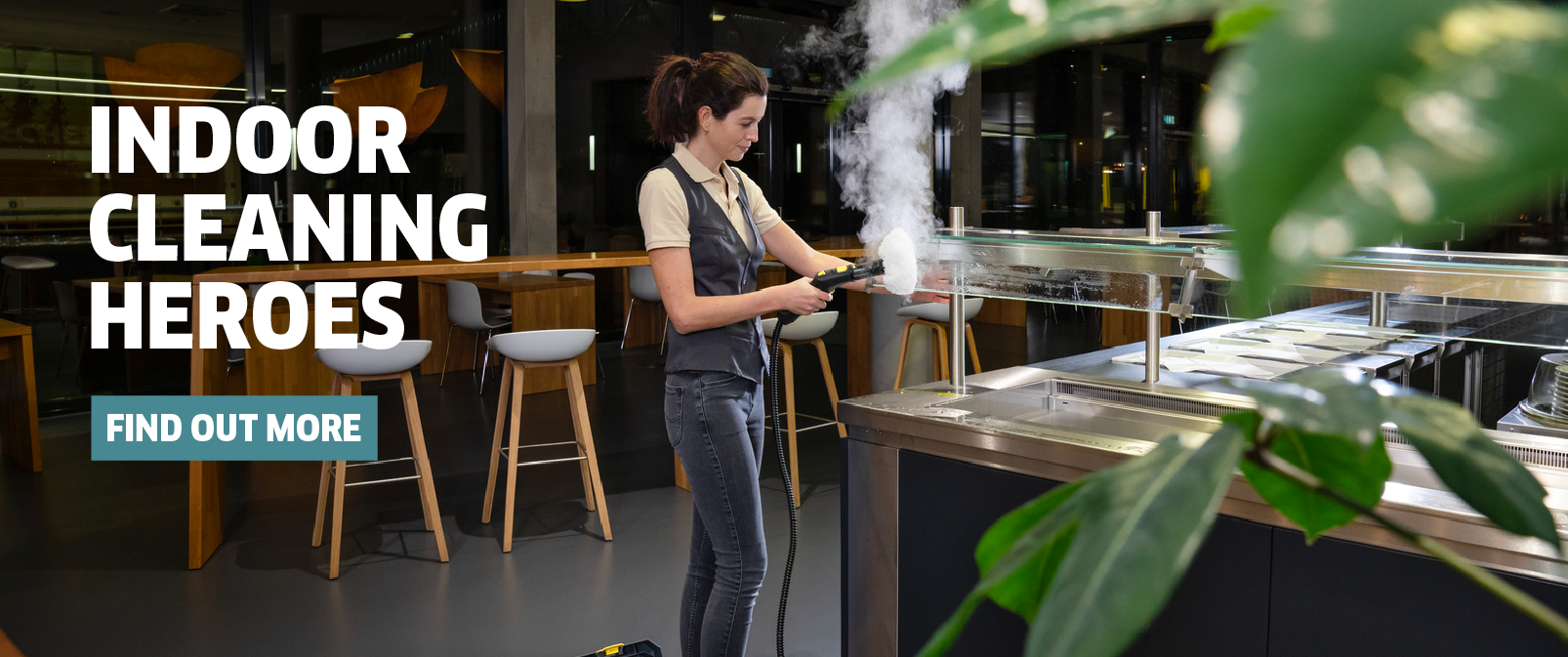 CLEAN YOUR INDOOR SPACES LIKE YOU MEAN BUSINESS
Turn your attention to areas that might have previously been forgotten or could benefit from the technology of our indoor cleaning heroes. Whether it's the upholstery that's seen better days or some improvements are needed to the way you vacuum - freshen up your indoors with these machines that mean business.
Clean like a Pro with our selection of Indoor Cleaning Heroes. From now until the end of June don't settle for standalone machines but get a FREE accessory too.
Whether the upholstery has seen better days and needs some TLC or your current vacuuming solutions aren't up to scratch, freshen up your indoors and don't look back with these machines that mean business.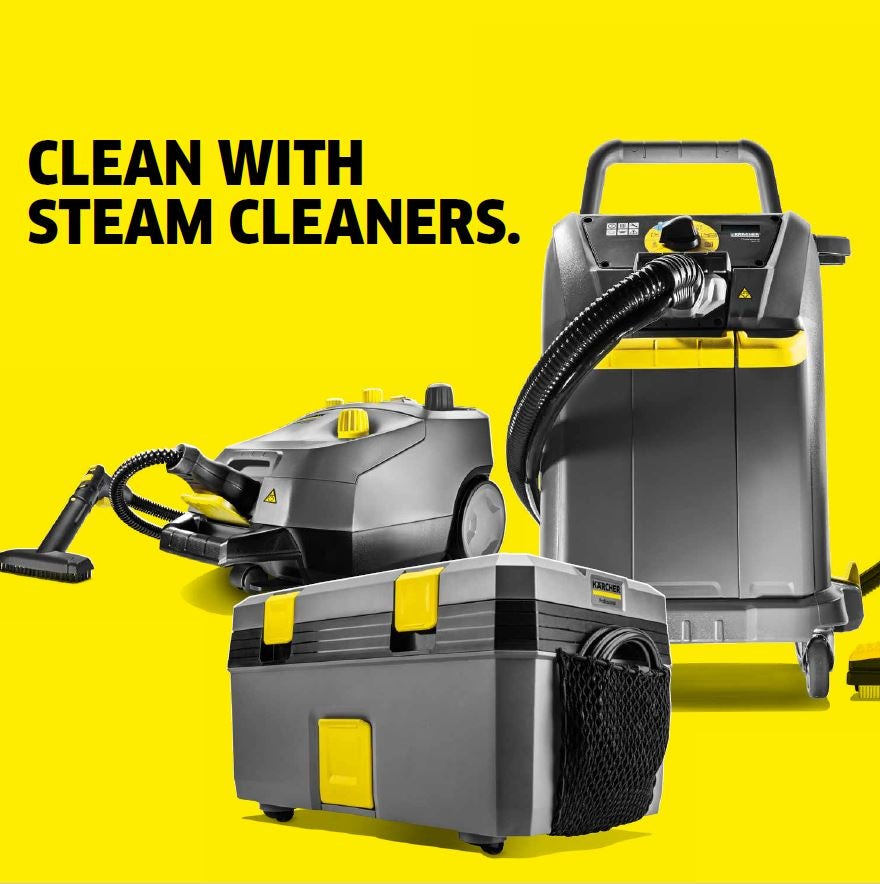 Tackle your indoor cleaning challenges with our range of Steam Cleaners and Steam Vacuum Cleaners. While easy to operate they perform too, killing 99.999% of bacteria using only tap water. And if that wasn't enough, between now and the end June receive a FREE accessory too.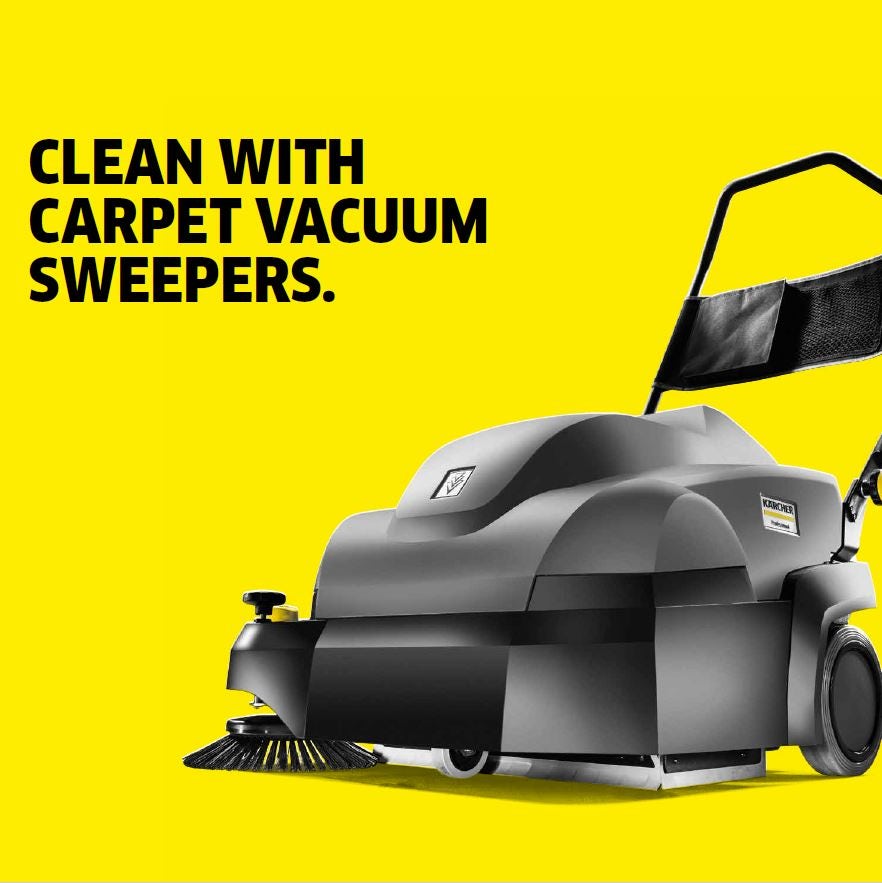 SWEEP AS YOU MEAN TO GO ON. Our latest Carpet Vacuum Sweeper is the ideal indoor cleaning partner, sweeping medium to large carpet areas, keeping them looking their best. Whether you're looking for a new carpet cleaning solution or just ways to improve, this indoor cleaning hero is always ready to impress.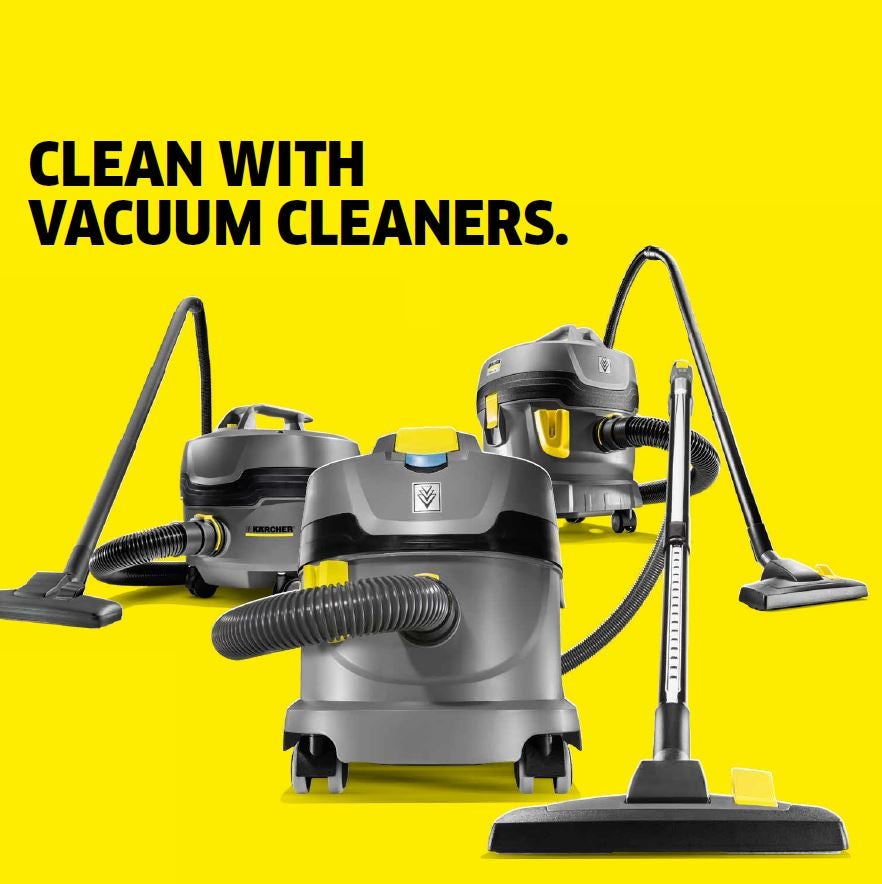 CLEAN LIKE A PROFESSIONAL. With our range of Vacuum Cleaners that mean business, leave no corner of your indoor spaces untouched. Whether you're making improvements to your current cleaning regimes or starting from scratch with a new taskforce of indoor cleaning heroes, with Karcher by your side you can clean like a Pro.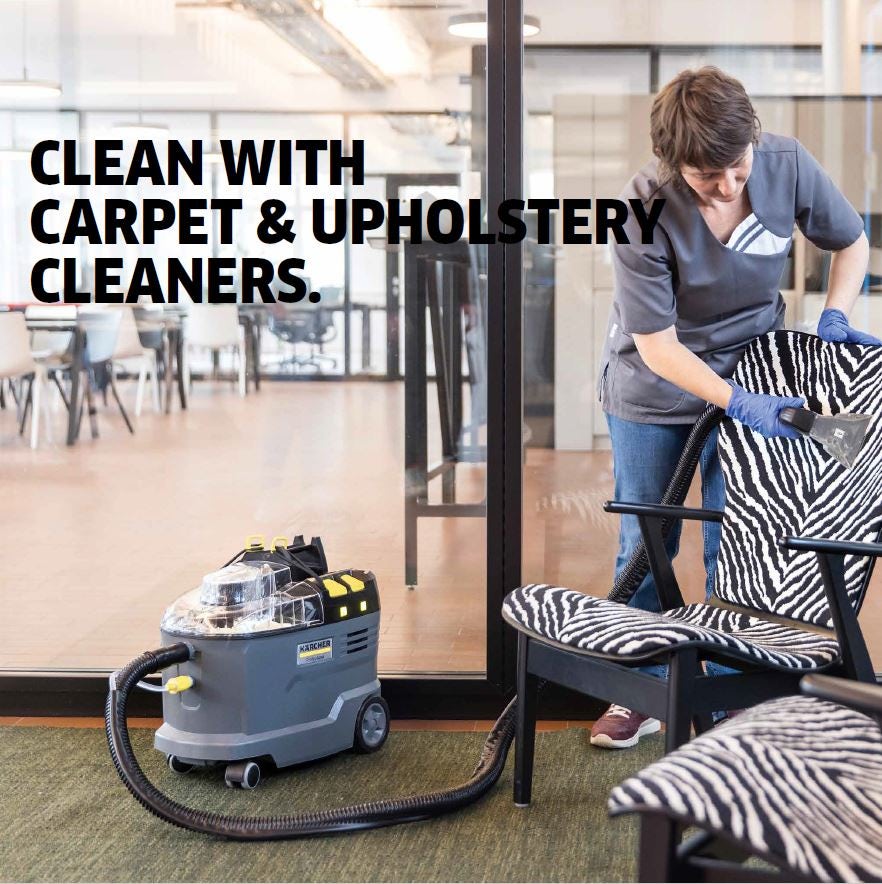 Whether you're spot cleaning after a spill or just looking to freshen up the upholstery for your guests, our range of Carpet & Upholstery Cleaners will dig deep and remove the unwanted dirt. Truly an indoor cleaning hero!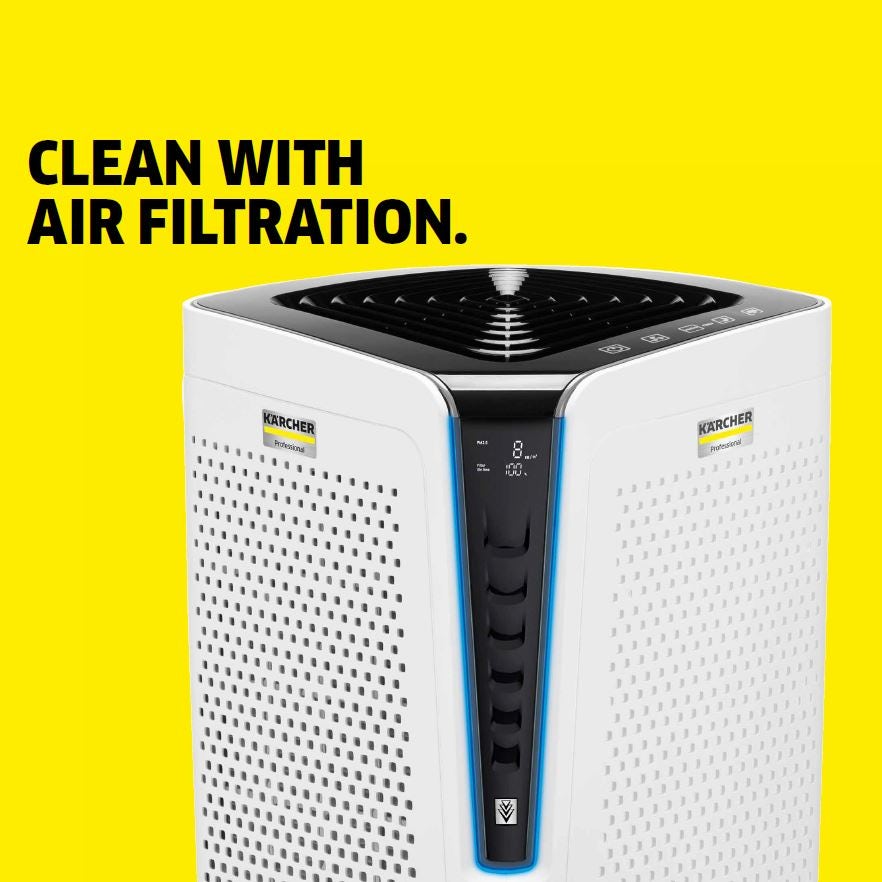 A BREATHE OF FRESH AIR, INDOORS. Don't let polluted air be a problem, whether stagnant air in meeting rooms or odours from carpets, clean up your air with our Air Purifier range. While the affects might not be as visible as removing a stain from a carpet, trust that these machines are cleaning the air we breathe, particle by particle. Find out more with us today about this indoor cleaning hero and how to get your free accessory.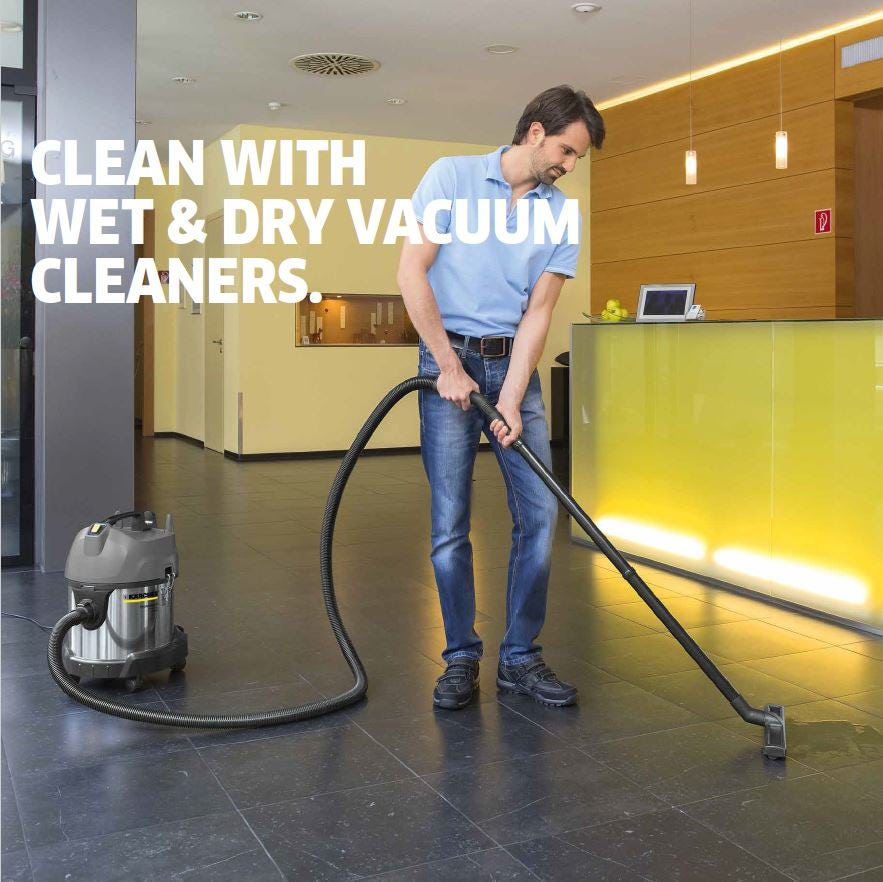 VACUUM LIKE YOU MEAN BUSINESS. Don't leave any traces with our range of Wet & Dry Vacuums that have the suction power and technology to make cleaning up easy. Whether you're cleaning up after guests or valeting cars ready for a customer return, see results you'll be proud of with these indoor cleaning heroes.
For use all around the home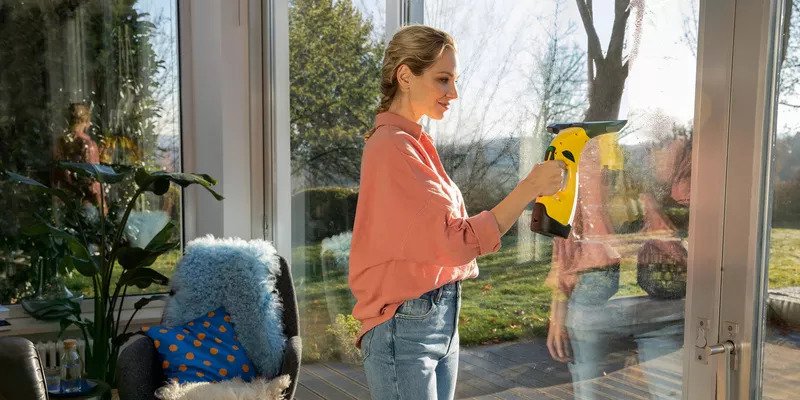 Windows
Cleaning windows has never been easier. Use a Kärcher Window Vac for streak-free results in seconds.
Simply spray, wipe then vacuum away all the dirty water.
The Window Vac can be used to clean the inside and outside of your windows.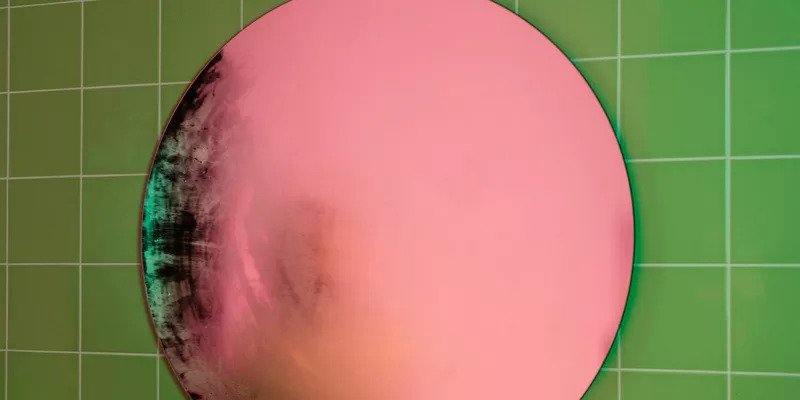 Condensation
Struggle with condensation no more!
Simply use your Kärcher Window Vac to vacuum the excess moisture, preventing the build-up of limescale and mould.
.
PURCHASE A HERO AND RECEIVE A FREE GIFT...
| | |
| --- | --- |
| MACHINE | ACCESSORY |
| T 7/1 | FleeceBags x10 (69040840) |
| T 9/1 Bp Pack | Paper Bags x10 (69043700) |
| T 11/1 Classic | Paper Bags x10 (69043700) |
| T 11/1 Classic HEPA | Paper Bags x10 (69043700) |
| NT 20/1 Me Classic | Paper Bags (97553600) |
| NT 30/1 Me Classic | Paper Bags (97553600) |
| NT 70/2 Me Classic | CartridgeFilter (69070380) |
| BVL 5/1 Bp Pack | Paper Bags x10 (69043700) |
| Puzzi 8/1 C | RM 760 16 Tabs x2 (62958500) |
| Puzzi 9/1 Bp Pack | RM 760 16 Tabs x2 (62958500) |
| Puzzi 10/1 | RM 760 16 Tabs x2 (62958500) |
| SG 4/2 Classic | Round BrushesSet (28632640) |
| SG 4/4 | Microfibrecovers for hand nozzle (28632700) |
| SG 6/5 | Set Round Brush (28630110) |
| SG 8/5 | Set Round Brush (28630110) |
| CVS 65/1 Bp Pack | Side Broom (28843550) |
| AF 100 HEPA | Filter set H 13 (28630380) |