KARCHER PROFESSIONAL INDUSTRY SOLUTIONS
Industry brings a whole new range of cleaning challenges and very specific cleaning needs. Whether explosive, hazardous, oily, greasy or stubborn dirt – with Karcher's special applications, virtually any type of dirt can be removed safely and reliably, without damaging your systems. Ensure cleanliness in every area to optimise the care and maintenance of your equipment, keeping production lines moving and what's more, reduce downtimes too. With over 75 years' experience, Karcher offer the solution to every one of your tasks.
FOOD INDUSTRY

From the abattoirs to the ovens, be confident you're cleaning without compromise. It can be no easy task to get rid of oils, greases and dirt's such as sugar dust, that's why it's important to find solutions that work for every corner of the food industry.
CHEMICAL INDUSTRY

Be sure to have a cleaning solution at the ready for both wet and dry dirt, particularly for those hard to reach areas that can be found everywhere in the world of industry. While cleaning is an essential ingredient in a recipe for success don't be concerned it will stop your production, keep production going with specifically designed cleaning solutions that won't interrupt.
MECHANICAL ENGINEERING
Keep production running smoothly with parts that interlock perfectly, that includes your cleaning solutions! Whether a more gentle form of cleaning is needed for intricate machines or ultra-high pressure is the solution to removing tough and stubborn dirt.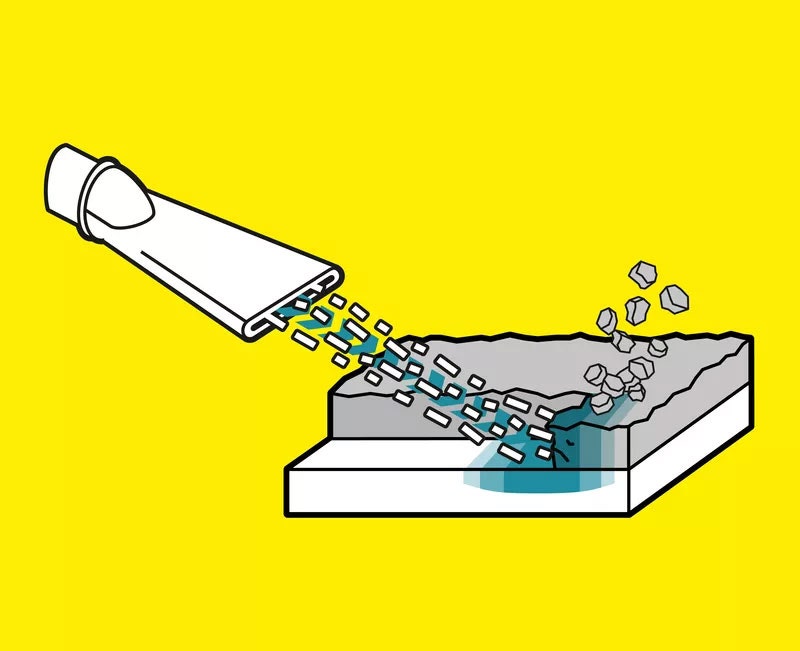 Cleaning with dry ice, how does that work?
Yes it is possible! Dry ice blasting is in many cases more effective and efficient than other methods of surface cleaning. But what exactly is dry ice blasting and what are the applications?
Cleaning with dry ice = cold x speed
The dry ice cleaner or also called 'ice blaster' accelerates dry ice pellets of max. 2.5 millimeters with a jet of compressed air to more than 150 m/s. The dirt freezes and crumbles due to the low temperature of -79 ° C. Then the dirt is easily removed thanks to the high speed of the dry ice pellets. A very effective method for removing almost all types of dirt while the surface remains protected (unaffected).
The cleaning effect of dry ice blasting is based on 3 effects:
Impact effect: The compressed air flow that accelerates the dry ice and the nozzle design provide a large kinetic energy transfer.
Thermoshock: The temperature difference between the surface to be treated and the dry ice creates a large temperature gradient. This temperature gradient causes microscopic cracks in the layer to be removed, making it easier to peel off.
Micro-explosion: The moment a dry ice particle hits the surface to be treated, it is converted into gas. The volume of the gas is about 800 times larger than the dry ice particle. This causes a lifting force that removes the dirt.
A SOLUTION FOR EVERY OCCASION
No matter which part of industry you find yourself in or the type of dirt you need to vacuum away, Karcher's wide range of products means that there is a machine or accessories to meet your specific cleaning challenge. Whether you're looking to remove oils and swarfs, liquids and solids or even explosive dust, trust in Karcher as your one cleaning partner for every need.